Its uncluttered aesthetics and streamlined design create an environment where residents can focus on what truly matters, free from distractions.
Key Features of Modern Minimalist Homes:
Clean Lines and Open Spaces Modern minimalist architecture embraces simplicity through its emphasis on clean lines and open spaces. The absence of ornate detailing and intricate decorations allows the eye to move freely across the room, creating an illusion of larger spaces. This approach promotes a sense of openness and connectivity between different areas of the house.
House at Summer Hill - (Doherty Finegan Kelly Engineers - part of a wider design team who worked on this project)
Functional Design Functionality is paramount in modern minimalist homes. Furniture pieces and architectural elements are chosen for their utility and purpose, often featuring multipurpose designs that maximise space efficiency. Built-in storage solutions help maintain the uncluttered appearance of the interior.
Neutral Color Palette Neutral colour palettes dominate the modern minimalist style. Whites, greys, and earthy tones create a serene atmosphere while serving as a backdrop for personal touches such as art, furniture, and plants. This neutrality allows homeowners to experiment with different textures and materials without overwhelming the space.
House at Druidswood - (Doherty Finegan Kelly Engineers - part of a wider design team who worked on this project)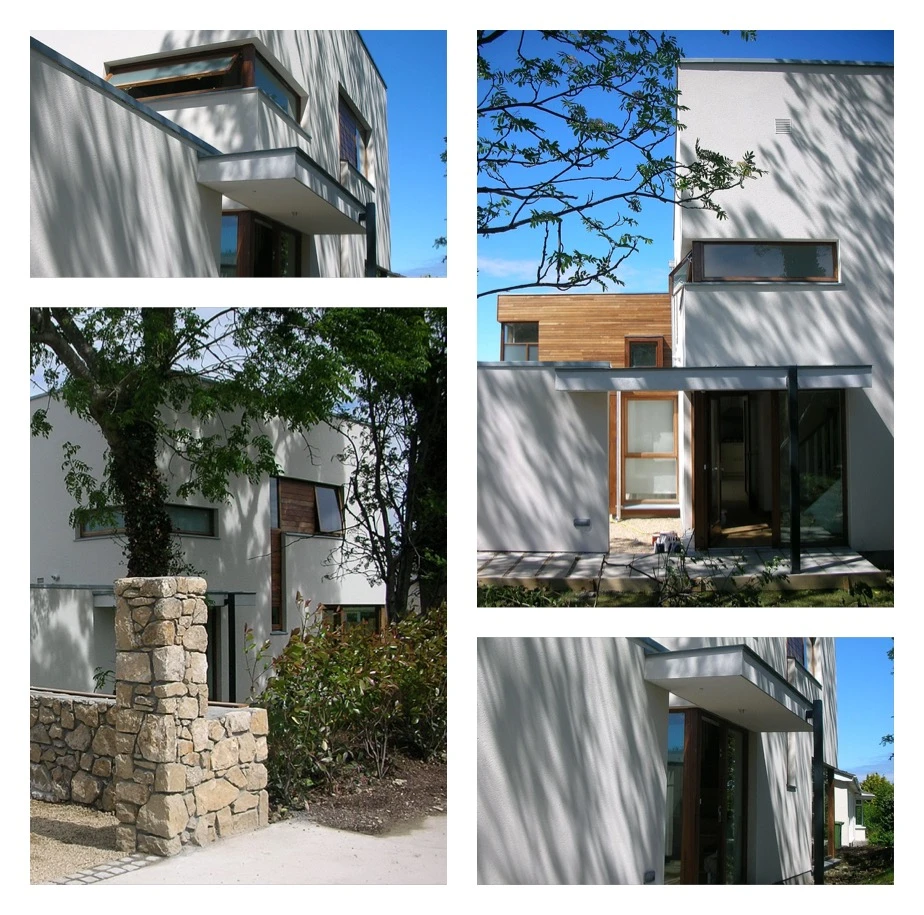 Embracing Natural Light Large windows and strategic placement of openings are hallmarks of modern minimalist architecture. The emphasis on natural light not only brightens the interior but also blurs the boundary between indoor and outdoor spaces, bringing a sense of harmony with nature into the home.
House at Laytown - (Doherty Finegan Kelly Engineers - part of a wider design team who worked on this project)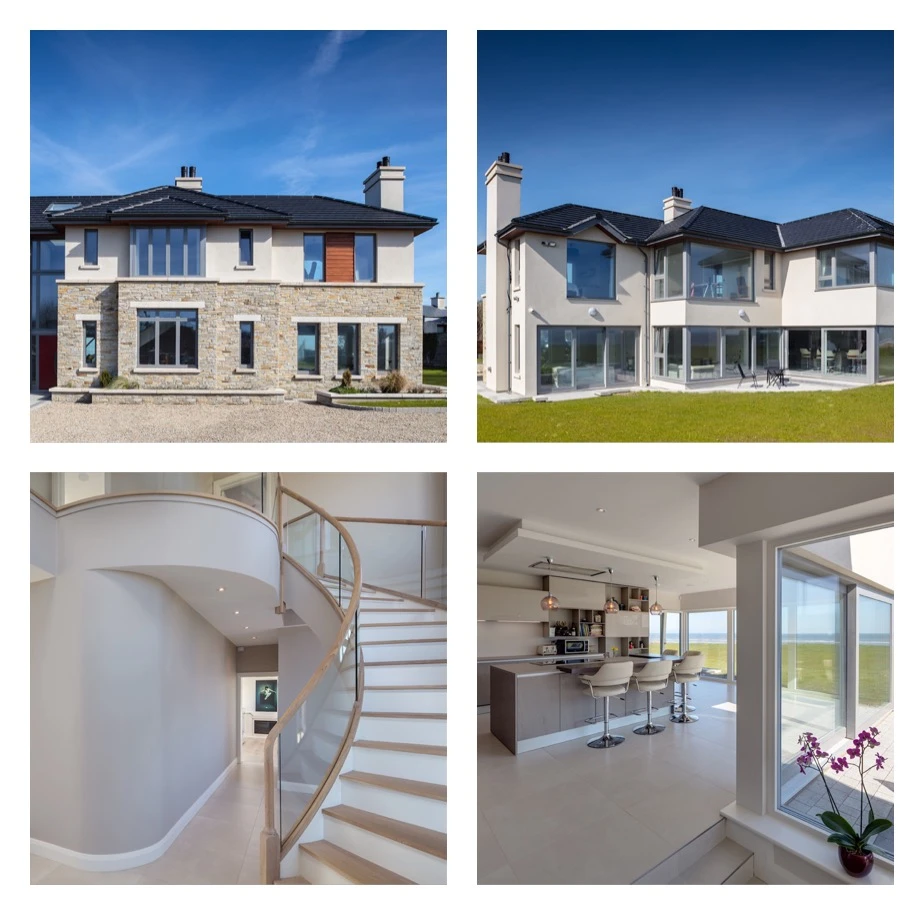 As the most popular house style of the moment, modern minimalist homes are a reflection of our collective desire for tranquillity and purposeful living. Whether you're drawn to its aesthetic or its ethos, modern minimalism provides a timeless canvas upon which to build a fulfilling home life.
House at Clonskeagh - Doherty Finegan Kelly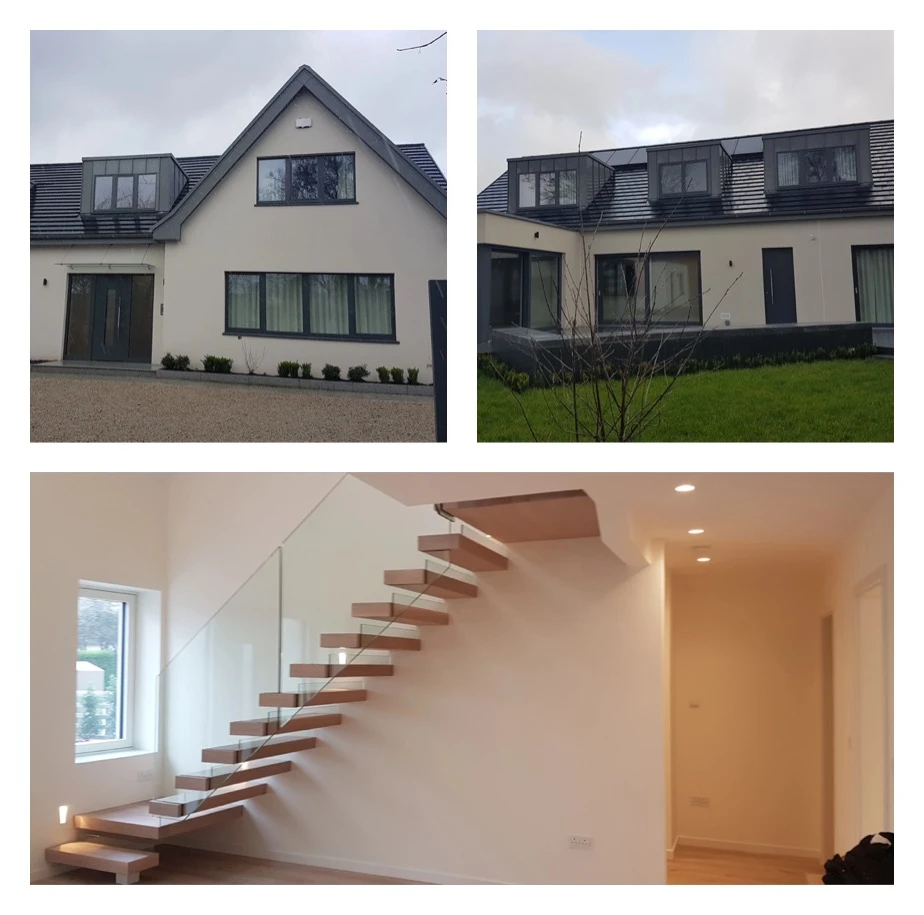 Achieving Modern Minimalism For those considering adopting the modern minimalist style, there are several key tips to keep in mind:
Declutter: Start by decluttering your living spaces. Keep only items that hold sentimental value or serve a functional purpose.
Quality Over Quantity:Invest in high-quality, timeless furniture pieces that will stand the test of time rather than opting for trendy, disposable items.
Simplicity in Decor:Choose a few statement decor items that align with the minimalist aesthetic. Less is more when it comes to decoration.
Incorporate Nature: Bring the outdoors in by adding potted plants or creating indoor gardens. This not only adds a touch of nature but also contributes to a healthier indoor environment.
Focus on Functionality: Prioritise functionality in your design choices. Look for furniture that serves multiple purposes and storage solutions that keep clutter hidden.
For more information or if you have a project that you recently got planning for contact us now
"Building Dreams, Crafting Reality"