Virtually eliminate thermal bridging by wrapping the entire foundation in a continuous layer of EPS.
Enjoy a fully engineered system that offers U-values as low as 0.10W/m2K
Go from blinding layer to concrete in as little as two days
*Perfect for large-scale developments, reducing install times and maximising efficiencies on-site.
Build with the only NSAI Certified Foundation System available in Ireland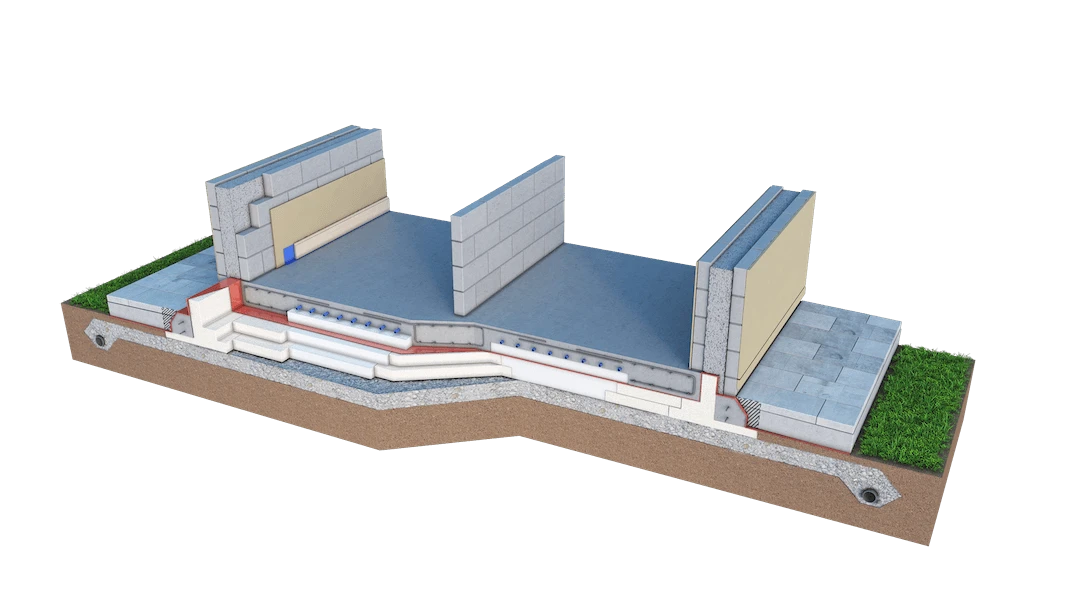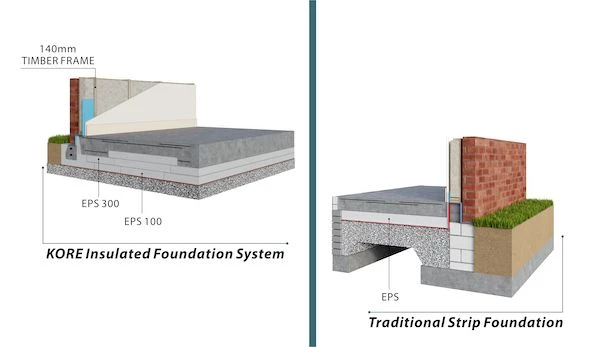 The insulated foundation system consists of three EPS components: KORE Floor EPS100 White, EPS200 White and EPS300 White, providing an efficient insulation layer to reduce heat loss through concrete ground floors. An in-situ concrete slab is poured on top.
To form the perimeter of the foundation, edge-profiled EPS300 ring-beam forms are laid out on the blinding layer in precise positions and held together using U pins or PU adhesive. EPS300 sheets are positioned under internal load bearing and/or party walls. EPS100 sheets are placed inside the perimeter and laid with closely butted joints. Additional layers are fitted with break bonded pattern and fitted tightly at the edges and around any service penetrations.
Radon/DPM is laid between or below the layers of EPS, with joints taped to prevent the passage of ground moisture. Reinforcement is installed according to the drawings and schedules by the design engineer.